So, my focus has shifted onto different parts of the West Window, to make the most of the yarns that I have. I've been working with this panel…
…which is part of this window (it's actually the left hand one of the five lower parts you can just see the top of):
In the last couple of projects I've ended up using just one medium for most of my artwork, so this time, I am making a conscious effort to use a wider variety. These are in watercolour and watercolour pencils.
This is a piece of glass from a photo frame using glass pens.
This is a tissue paper collage (with some pastel worked into it) and then a pastel study taken from the collage, rather than a photo of the window itself.
I've actually repeated the process for another section of the same window, to try to capture some yellow ochre that I've really like to use in the warp.
First off I used pastels to create this one
Then I went back to the watercolours for this one.
And again, a tissue paper collage, with a pastel study done from it on the facing page.
When I've completed some artwork, the next step is to zoom in to some areas using a scanner. To me, this is where the magic happens! Scanning allows you to really focus into a tight area and through that, pick up interesting elements of colour or brushwork (depending on your media).
See, how fascinating is that, to see those yellow tones in the green, and then blues in the pink? Here's another section, this time one of the pastel pieces: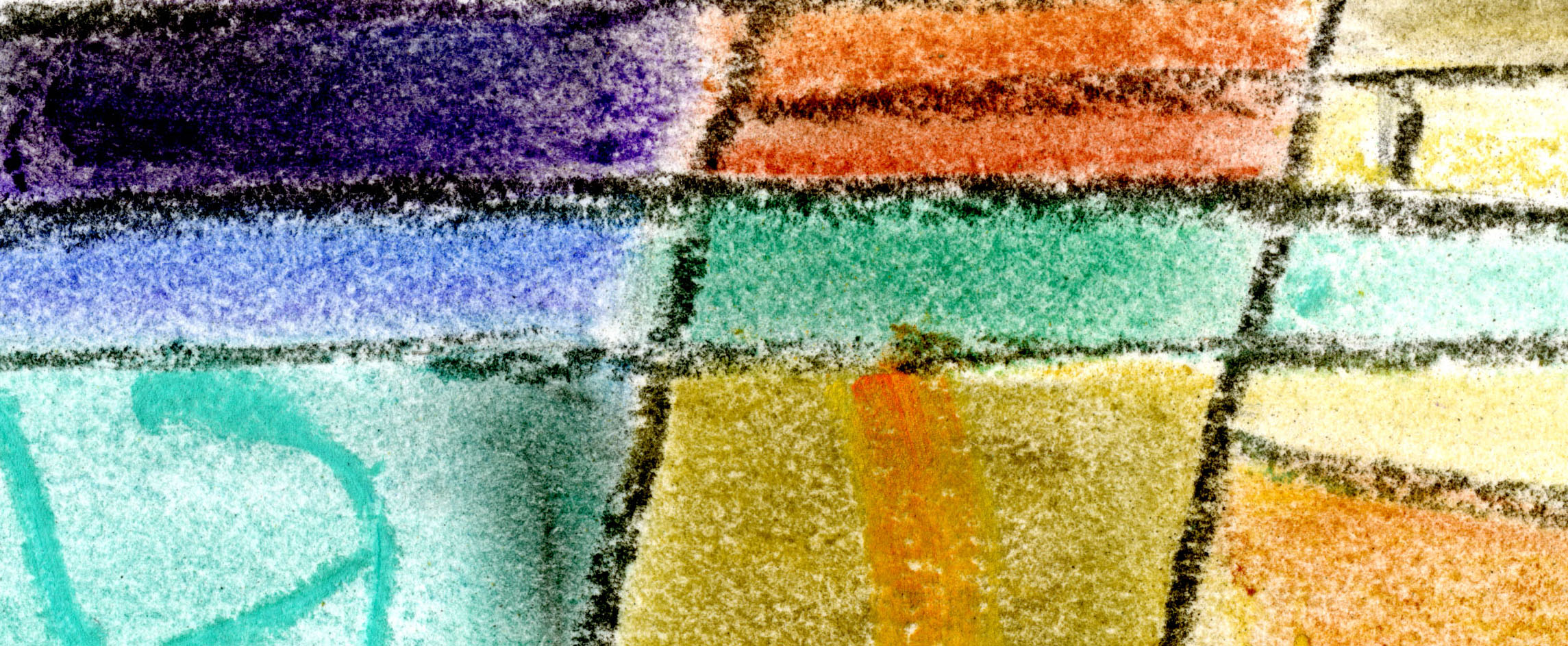 Look at that deep purple!
Now what I want to do is start cutting up some of the pieces and mixing them up until I find a block pattern and colour scheme I'm happy with, as at the moment I think there's at least three collections in here! Can't wait!